Funding Meets Demand for Early Detection and Response to Advanced Security Threats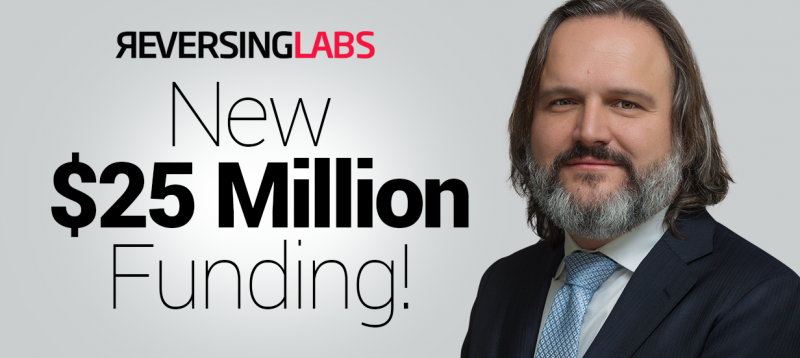 CAMBRIDGE, MA – November 29, 2017 – ReversingLabs, a leader in enterprise-scale, real-time file analysis and classification, today announced it closed a $25 million Series A Round. The funding round was led by Trident Capital Cybersecurity and JPMorgan Chase. Sean Cunningham of Trident Capital Cybersecurity will join the Board of Directors at Reversing Labs.
Founded in January 2009, ReversingLabs addresses a blind spot in organizations' cyber defenses by providing a unique solution that classifies all files by their internal attributes at enterprise-scale. The ability to inspect all files - from email, web or other sources - enables customers to identify threats, similarities to known malware and customized attacks. ReversingLabs has attracted enterprise customers, security vendors and technology partners worldwide, as well as a number of financial institutions and leading-edge technology companies, including JPMorgan Chase. ReversingLabs has been self-funded since inception.
With a proven core set of unique technologies and solutions, the funding announced today will enable ReversingLabs to meet soaring demand, expand to wider markets and extend global reach to those enterprises seeking to bolster their threat defense capabilities.
Malware authors go to great lengths to hide their intent. A sophisticated, timely approach operating at enterprise-scale, is required to detect malware and help prevent breaches. ReversingLabs solutions provide security teams with a thorough automated analysis of all content entering the enterprise, with not only the ability to identify good or bad files, such as Ransomware, but to provide context through in-depth static analysis, enabling security teams to respond quickly and assertively to prevent breaches. This context supports real-time threat detection but also advanced threat hunting and analytics.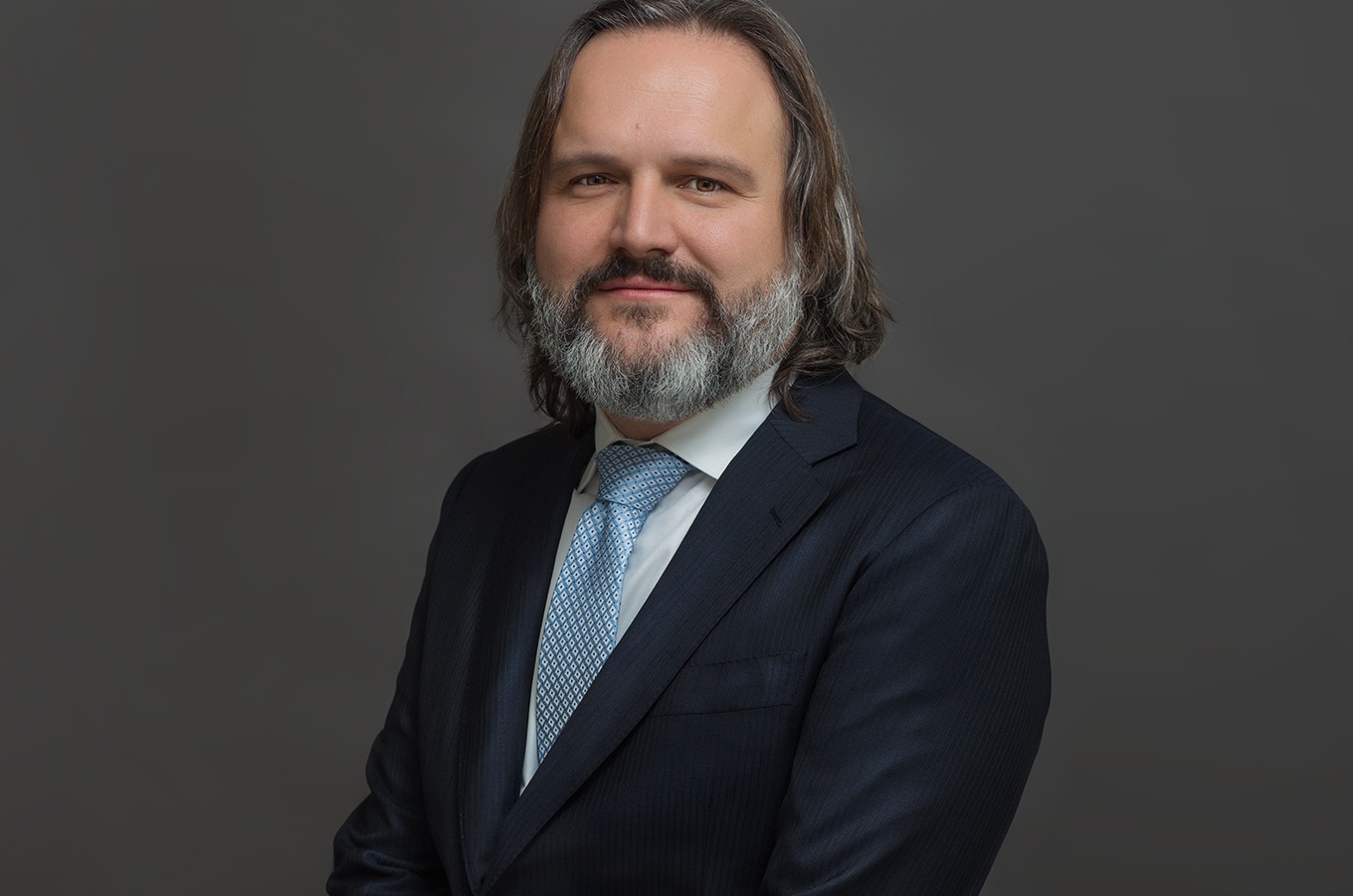 Photo © Gulnara Niaz
"We're excited to welcome Trident Capital Cybersecurity and JPMorgan Chase to our team," said Mario Vuksan, CEO at ReversingLabs. "They're providing capital that allows us to expand our solutions to customers in new markets and industries. Their expertise in cybersecurity is very valuable, and we appreciate their recognizing ReversingLabs solutions as a critical component in any enterprise looking to enhance their security posture."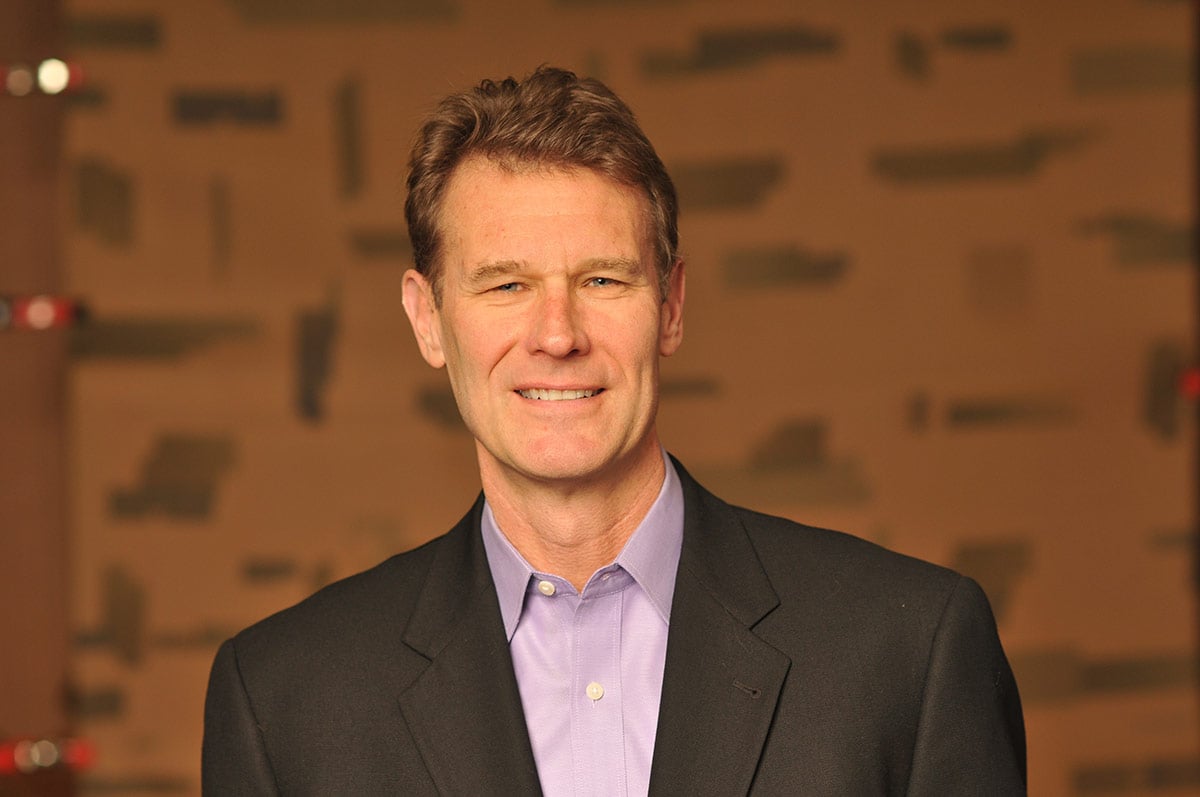 "Advanced threat detection alone is not enough," said Sean Cunningham, Managing Director at Trident Capital Cybersecurity. "Enterprises increasingly realize that they must adopt new strategies for defense against cyber attackers. ReversingLabs solutions enable comprehensive content classification to support advanced hunting and analysis of advanced threats. We look forward to partnering with Reversing Labs to execute on their strategic growth initiatives."
"Deep and comprehensive visibility helps companies better understand, monitor and defend their infrastructure," said Rick Smith, Head of Private Investments, JPMorgan Chase. "JPMorgan Chase is pleased to work with ReversingLabs on its threat hunting and object analysis capabilities, which can empower security teams with new perspectives on past, present and future threat activity."
As reported in the 2017 Verizon Data Breach Investigations Report (DBIR), enterprises frequently struggle to operate in an increasingly tough cyber environment. According to the DBIR, Ransomware, as an example, has grown from the 22nd most common form of malware in 2014 to 5th in 2017. Seventy five percent of breaches are perpetrated by outsiders, often organized criminals (according to the DBIR) and more than half of breaches include malware.
In addressing potential threats, ReversingLabs solutions starts with rapid in-depth analysis and classification, augmented with whitelist and blacklist of more than six billion files. A whitelist is a list of acceptable files, such as software applications from a trusted source. A blacklist details known malicious or suspicious objects, such as viruses, Trojans and spyware. ReversingLabs daily harvests and processes 10 million goodware and malware files to give customers the most up-to-date information to defend their organizations.
ReversingLabs solutions can be deployed on standalone hardware or virtual appliances. The solutions integrate with numerous third-party security solution and APIs to empower teams with comprehensive content classification and visibility against advanced threats.
About ReversingLabs
ReversingLabs is a leading provider of file intelligence solutions that dramatically accelerate and broaden an organization's ability to detect new threats, respond to incidents and gain visibility on attacks. Our solutions implement unique, innovative technologies that perform real-time deep inspection and analysis to detect threats within files. Large enterprises, government agencies and security vendors use these solutions to implement enterprise-scale classification, analysis and hunting.
For more information, visit www.reversinglabs.com.
About Trident Capital Cybersecurity
Trident Capital Cybersecurity (TCC) is a $300 million venture fund focused on cybersecurity investing in early stage and select growth equity companies. The firm is well known for its peerless connections in cybersecurity. Its 47- person Cybersecurity Industry Advisory Council, including industry CEOs, customers and former government leaders, is highly respected for its insights, connections and go- to-market support of TCC portfolio companies. TCC's current portfolio companies include 4iQ, Attivo, Appthority, Bayshore Networks, ID Experts, IronNet Cybersecurity and ReversingLabs. TCC principals have been investing in cybersecurity since 1988 and have made a total of 34 cybersecurity investments.
For more information, visit www.tridentcybersecurity.com
About JPMorgan Chase & Co.
JPMorgan Chase & Co. (NYSE: JPM) is a leading global financial services firm with assets of $2.6 trillion and operations worldwide. The firm is a leader in investment banking, financial services for consumers and small businesses, commercial banking, financial transaction processing, and asset management. A component of the Dow Jones Industrial Average, JPMorgan Chase & Co. serves millions of consumers in the United States and many of the world's most prominent corporate, institutional and government clients under its J.P. Morgan and Chase brands.
For more information, visit www.jpmorganchase.com.