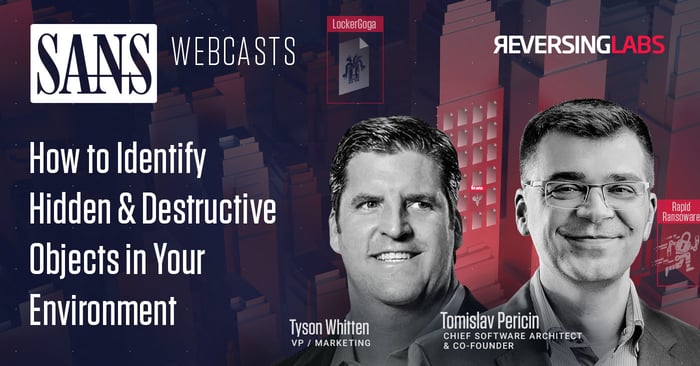 Watch our webinar hosted by Tomislav Pericin, Chief Software Architect & Founder at Reversing Labs, and Tyson Whitten, VP Marketing at Reversing Labs, to hear how new intelligence, analysis and techniques can:
More accurately detect these complex threats and destructive objects.
Speed file analysis and deliver actionable intel at scale to improve automation.
Seamlessly integrate across the enterprise to share insights and bring better risk visibility.
We'll also share recent examples of Email Phishing and Software Supply Chain attacks, and how destructive object insights have played a role in detecting and responding to these attacks.