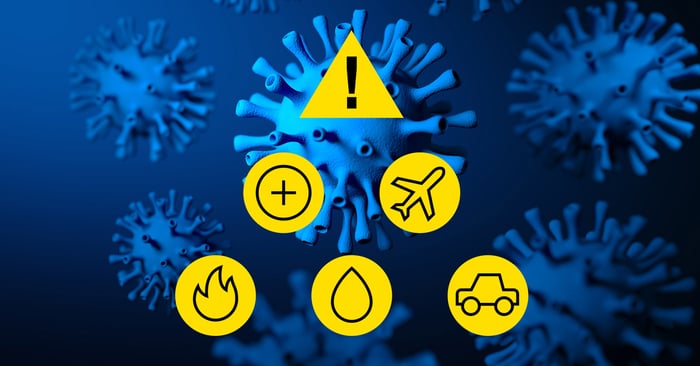 Every business has been impacted by the Coronavirus (COVID-19) pandemic. While all strive to sustain their operations through work at home policies and refactoring their supply chain, production, and service delivery models where possible, those highly impacted organizations face reduced or re-positioned staffing challenges and are struggling to keep elements of their business running during these unprecedented times.

As we adapt to virtual workspaces potentially with less staff, new security risks continue to emerge in response to these changes. Employees working at home are exposed to new attacks leveraging consumer-grade networks, targeted phishing campaigns, and new malware hidden within file sharing and cloud-based collaboration tools. These additional stressors on both the users and administrators of these technologies exacerbate the challenges we all are experiencing. In times like this, the last thing business leaders need to worry about is a cyberattack while making difficult decisions regarding staff and business operations.

So, while this climate is proving to be disruptive for essentially everyone and truly devastating for many, communities have come together to fight this – and we're all pushing forward with the prospect of better times ahead. ReversingLabs has chosen to participate with others in the security community by providing an Emergency Assistance Package at no cost to highly-impacted COVID-19 industries including:
Healthcare
Insurance
Air, Travel & Hospitality
Oil & Gas
Automotive
This offering delivers a variety of services that can help organizations better understand those threats directly impacting their business and tamp down attackers seeking to exploit this current situation. Our goal is to help you keep your employees safe from deceptive attacks while working remote and ensure your security operations teams have the best resources at their disposal to combat the onslaught of new attacks. The Emergency Assistance Package includes:
Threat Analysis and Threat Hunting Program Consulting Services which includes an assessment of your file-based risks and any associated recommendations.
Automated Threat Intelligence and Hunting Services, as well as access to ReversingLabs TitaniumCloud APIs and Intelligence Interface, enrich your existing threat intelligence, e.g. pre-built connectors for security partners including Tanium and Anomali.
Weekly "Ask Me Anything" Training provides malware analysis training for Threat Analysts and Threat Hunters.
Monthly Enterprise Threat Assessment Reports deliver greater visibility into your security risk posture.
To access this special offer program, please register here.
ReversingLabs welcomes inquiries for assistance so we can share our expertise and technology. We are here to support you as we maneuver through these unprecedented circumstances together. Our hope is that we can help reduce the risk of attack, empower your security staff with the best possible explainable threat intelligence, and provide some peace of mind(s) to your employees, customers, and partners.