Doggart joins ReversingLabs to execute on the company's strategic vision, scale the business and support its growing customer base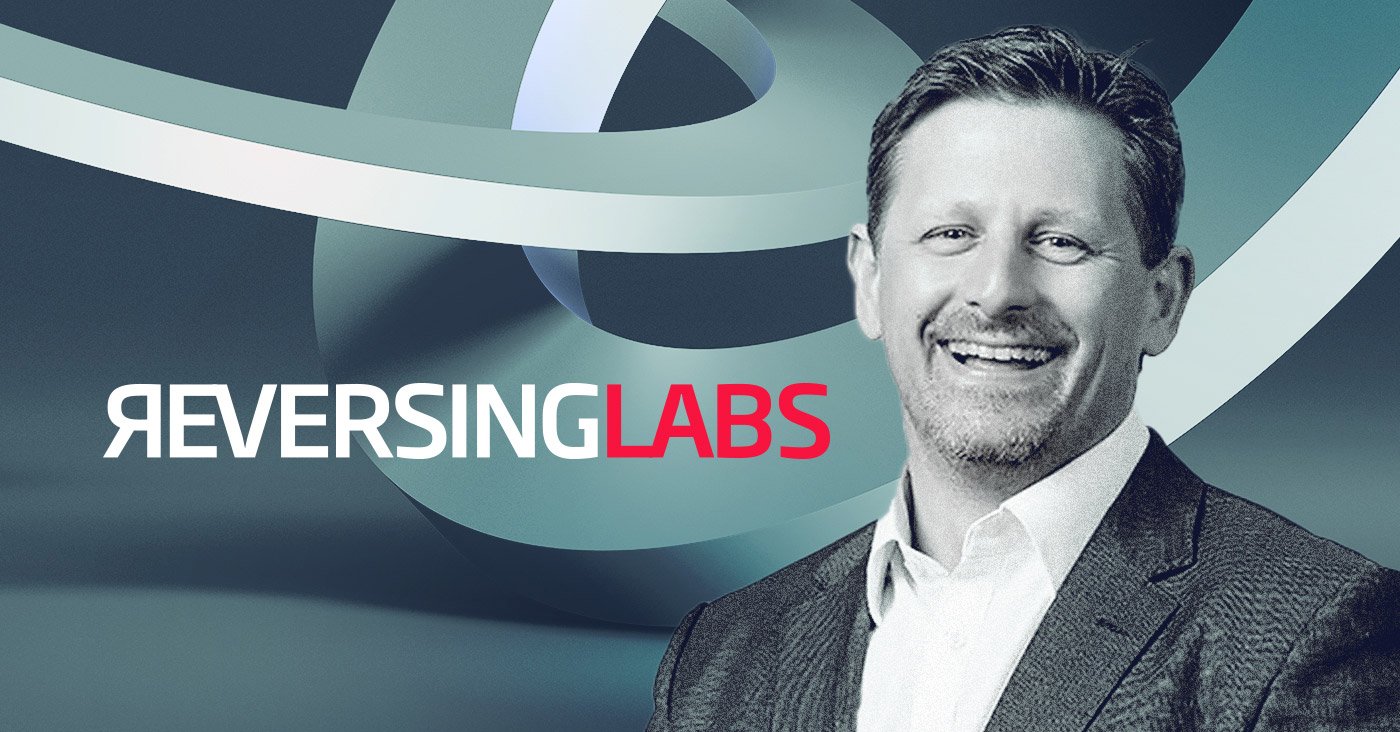 CAMBRIDGE, Mass., May 23, 2023 (GLOBE NEWSWIRE) -- ReversingLabs, a leader in software supply chain security, today announced the appointment of Peter Doggart as Chief Operating Officer (COO). Peter joins ReversingLabs to further scale the business and deliver innovative solutions to meet the urgent market demand of securing the global software supply chain. ReversingLabs' vision builds on the company's expertise and proprietary technology that can analyze packaged software and binaries to assess the contents, risks and potential threats.

Traditional software supply chain analysis tools are limited to inspecting software where the organization can access its source code. Modern applications, however, are a complex mix of internally developed code, open source code as well as packaged binaries. ReversingLabs provides a differentiated solution to the market that can decompose even the most complex binaries and packaged software and provide a detailed view of its subcomponents and identify granular risks. Additionally, buyers of packaged software can now evaluate the contents of what is typically delivered in binary form. This technology has been honed through ReversingLabs heritage of being used by many of the world's largest cybersecurity companies at scale to scan software binaries for risks and threats.

Doggart brings 20+ years of operational experience in the cybersecurity industry, specializing in corporate strategy, go-to-market and business development. He has held leadership positions at Armis, Symantec and Blue Coat. In his role as COO, Peter is responsible for scaling the company and leading the sales, marketing, business development and customer success organizations.

"ReversingLabs solves a fundamental and massive attack surface problem. Whether you are developing software or consuming software, every organization cares about supply chain security right now," said Doggart, the Chief Operating Officer. "ReversingLabs is uniquely positioned to secure the global software supply chain given its decade-long expertise in understanding how to unpack code without the need for source code. I am thrilled to join the company and contribute to its next phase of growth."

Major software supply chain attacks, such as those discovered on SolarWinds' software in 2020 and more recently on the 3CX software, underscore the need for comprehensive software supply chain security. ReversingLabs Software Supply Chain Risk Survey found that nearly 90 percent of technology professionals detected significant risks in their software supply chain in the last year. More than 70 percent said that current application security solutions aren't providing necessary protections.

"ReversingLabs is a pioneer in securing the global software supply chain and our technology platform provides deep risk insights and context into every software package," said Mario Vuksan, CEO and Co-founder of ReversingLabs. "We work with some of the world's top organizations and our technology has won multiple awards for its ability to protect the modern enterprise from sophisticated software supply chain security attacks. I am excited to have Peter join our team as we scale to even greater heights."

"Over the last few years, our industry has learned that software supply chain security is a critical issue that requires an innovative platform that investigates all software that an organization builds, buys or downloads to identify malicious behavior and stay ahead of cybersecurity threats," said Sudhakar Ramakrishna, President and CEO, SolarWinds. "ReversingLabs is partnering with us in leading the industry in our Secure by Design initiatives, inclusive of supply chain security."

As part of this new direction, ReversingLabs will establish strategic global partnerships to drive innovation and collaboration, and to develop cutting-edge solutions for supply chain security. ReversingLabs recently announced an agreement with Synopsys, Inc. to provide software development and security teams with a comprehensive software supply chain risk management solution.

Additionally, earlier this year, ReversingLabs announced a strategic alliance with PricewaterhouseCoopers LLP (a limited liability partnership incorporated in England) ("PwC") to bring software supply chain security to third party risk management programs.
About ReversingLabs
ReversingLabs protects the modern enterprise from sophisticated software supply chain security attacks, malware, ransomware, and other threats.

The ReversingLabs Software Supply Chain Security Platform analyzes any file, binary, or software package, including those that evade traditional security solutions. The hybrid-cloud, privacy centric platform democratizes insights across the enterprise, enabling development teams to securely release applications; third-party risk teams to safely procure software; and security operations teams to monitor, isolate and quickly respond to threats.

ReversingLabs data is used by more than 65 of the world's most advanced security vendors and their tens of thousands of security professionals. ReversingLabs enterprise customers span all industries, leveraging integrations with popular DevSecOps and SOC platforms that enable teams to access the analysis they need to make quick security verdicts, eliminate threats, and release software with confidence.

Media Contact:
Doug Fraim, Guyer Group
doug@guyergroup.com