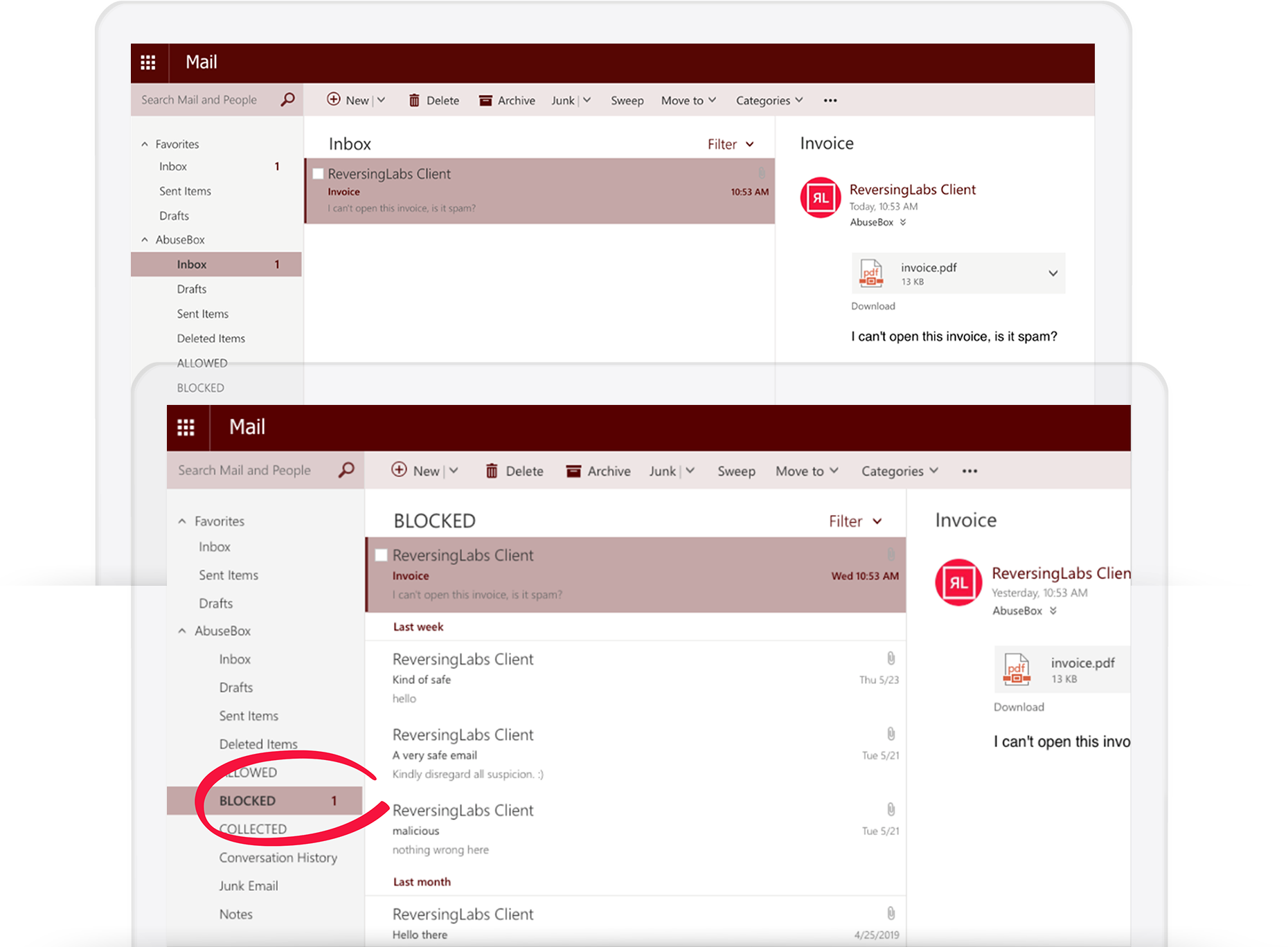 Automate Triage in the "Abuse Box"
Challenge: SOC analysts cannot make a quick Y/N decision if reported phishing attempts sent to an "Abuse Box" contain malicious attachments or links. AVs are unreliable and are completely ineffective against zero-day or polymorphic malware.
Solution: ReversingLabs provides direct integration to Exchange / Office365 to expose malware in your security team's email "AbuseBox" and automatically moves high-risk and malicious emails to a "Malware Detected" folder or a "No Detect" folder if no malware is present - speeding SOC analyst response time without wasting time on false positives.