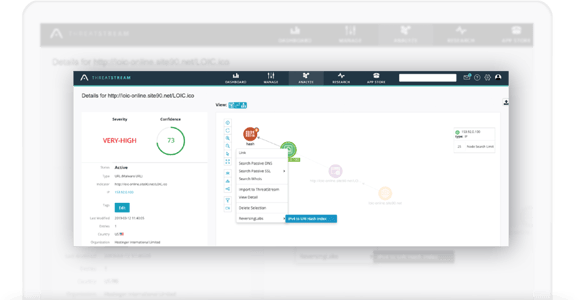 Enhance TIP Effectiveness by Localizing External Threat Intelligence
Challenge: Third-party exposures are shared across business networks, and there are very few methods for analyzing and identifying hidden malware within all incoming data in real-time. Businesses store hashes of suspicious files from emails, web downloads or applications to threat hunt later, but they have no visibility into all hidden destructive objects to detect lurking threats.
Solution: ReversingLabs provides threat hunters powerful pivoting tools, using exposed malware indicators, to view filtered indicators of compromise (IOC) relationships in existing threat intelligence platform UIs for investigations, and to instantly understand relationships across distributed networks.