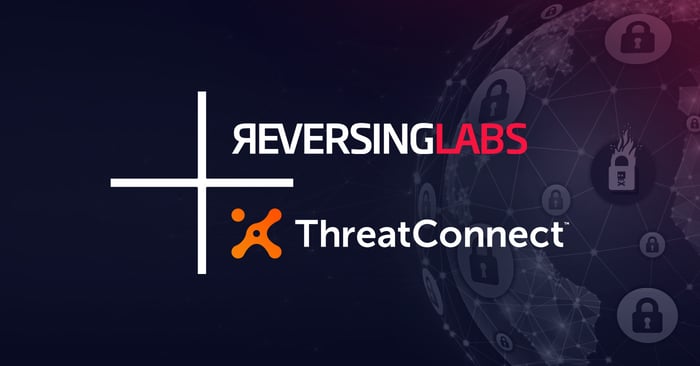 Early Stage Ransomware Intelligence is crucial to preventing ransomware attacks before they happen. Unfortunately, high fidelity intelligence that improves the effectiveness of your cyber defenses and Cyber Threat Intelligence (CTI) tradecraft rarely exists today. Which is why ReversingLabs & ThreatConnect are excited to share the new Ransomware & Related Tools Threat Intelligence List available on the ThreatConnect Marketplace.

When building this Feed we wanted to provide short staffed, fatigued, and time constrained security teams with the quickest and most effective way to test their endpoint: network; and YARA detection rules. We also wanted to give them a way to improve their threat hunting and cyber threat intelligence (CTI) tradecraft, and deliver detection engineering strategies based on ATT&CK tags. The new Ransomware & Related Tools Threat Intelligence List app from ReversingLabs expands the reach of our current Malware Analysis & Threat Hunting product suite of TiCloud, A1000, TiScale, and Open YARA. ThreatConnect customers can now leverage ReversingLabs threat intelligence to defend their environments with more confidence and prevent damaging ransomware attacks.
Designed especially for detection engineers, the feed empowers analysts working in cyber threat intelligence (CTI), digital forensics and incident response (DFIR), and security operations centers (SOCs). It enables joint customers to develop playbooks, tasks, and templates within ThreatConnect to automate responses to ransomware attacks. The Ransomware & Related Tools Threat Intelligence Feed app for ThreatConnect is a powerful integration that provides immediate value for security teams.
Let's take a look at why this is so important for your security program.
Together, ReversingLabs and ThreatConnect enable your security teams to develop a ransomware prevention strategy through leveraging early stage CTI.

The Ransomware & Related Tools Threat Intelligence List app for ThreatConnect enables you to:
Act on technical indicators to segment based on early stage variants
Triage security events that may be related to Ransomware attacks
Monitor your threat landscape against Ransomware malware families
Automatically tag and classify Ransomware variants with ATT&CK techniques
Improve threat modeling and hunting techniques and tradecraft
Develop detection engineering for better blocking and thwarting rules
Improve the overall effectiveness of your security tools including endpoint and network detection
Learn More
Build out your Ransomware Prevention program with the ReversingLabs Ransomware & Related Tools Threat Intelligence List now on the ThreatConnect Marketplace. Utilize pre-built integrations for your security tools for ThreatConnect, the world's leading TIP/SOAR/CRQ platform.

Don't have ThreatConnect? Contact Us here.

To Learn more about the ReversingLabs Ransomware Feed visit here.