"We've been in this business for 8+ years helping businesses achieve a level of higher security and reducing their business risk. This award is greatly appreciated," said Mario Vuksan.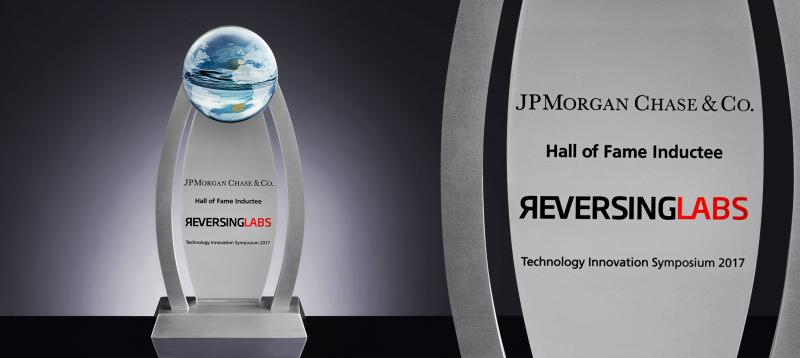 Photo © Gulnara Niaz
The JPMorgan Chase Hall of Innovation recognizes select emerging tech companies for their innovation, business value and disruptive nature. ReversingLabs was honored with the award for its innovative TitaniumScale Elastic File Classification Platform and advanced A1000 Malware Analysis and Hunting Appliance.
Want to find out more about ReversingLabs innovative approach?
Please Register for a 25 Minute On-Demand Webcastto Learn More.