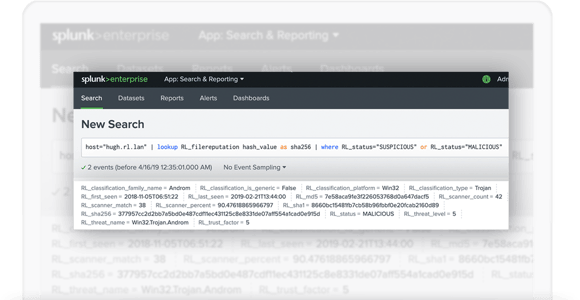 Optimize with Enriched Hash Metadata
Challenge: Not enough context in file intelligence data to understand the threat and be actionable for security operations teams to respond smartly and in a timely manner.
Solution: ReversingLabs performs high-speed static analysis to classify files (good, malicious, suspicious, unknown), rank severity level, and provide enriched context in near real-time. File reputation can be supplied from ReversingLabs with a query directly from the SIEM or SOAR console.